Perfect recreation and tranquillity, particular of this area, takes us back in times when there was no stress, no busy city life, no crowd, no hurry from Monday to Friday.
We will be seduced by the beautiful landscape of the Lowland, of magic of the long seen starry sky, the hospitality of local people – these all make our holiday perfect and relaxing.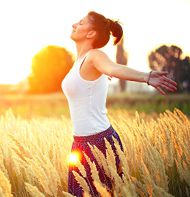 Orosháza is considered Pearl of the Lowland region. Till the end of our eyesight we can see endless green fields covered with grass, golden fields of wheat, haycocks placed with accuracy. In the sparkling sunshine the whole countryside varies in amazing bright shades of green and golden yellow and brown, giving pleasure to our eyesight and tranquillity to our souls.
Although Lowland is beautiful and it is becoming a more and more popular holiday destination for tourists both within and across border, fortunately it is not crowded. There is no disturbing crowd or noise that could spoil our holiday. There is only peace and quiet.
Far away from the noisy and stressful city life, from the economic and commercial centres, at the Lowland visitors can find the long lost peace and quiet without exaggerated financial sacrifices. Visitors can enjoy various services, can choose from a wide variety of accommodations without having to tighten the purse strings.
Lowland offers programmes tailored to our field of interest, budget, length of holiday, in this way making our vacation an unforgettable memory.
Pictures of genuine Lowland