We are waiting for you in Orosháza-Gyopárosfürdő in the spring of 2022 as well. Our outdoor services are closed until 28 May 2022, but our Sauna Park and 2-2 outdoor and indoor thermal pools are waiting for our dear guests all year long.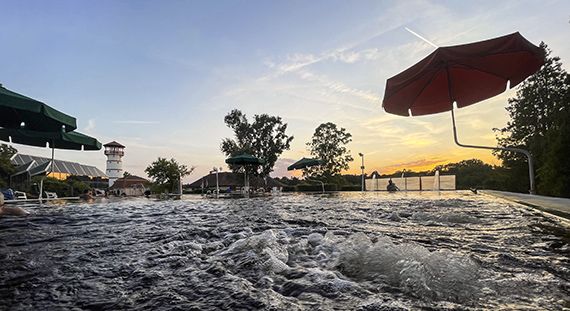 Our pools open on 28 May 2022
We await our dear guests with 2 indoor and 2 outdoor pools filled with warm thermal water. The indoor thermal spal (see nr. 18 on the map below), the indoor children's pool (see 10.) the medicinal swimming pool (see 7.) and the outdoor hot tub (see 6.) are open all year long.
The 3 indoor pools of our adventure pool are closed for a longer period of time, you will find more details here.
Sauna park and sauna sessions continue
We are waiting for you all year round in our 10 cabin sauna park, where on weekends you can also take part in sauna seances.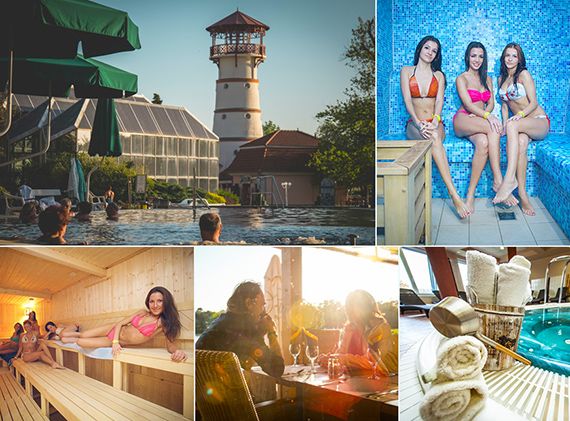 Swimming pool area
The 50-meter sports pool and training pool marked 12. and 13. on the map are closed until May 2022
Adventure terrace
Two of the three outdoor terrace pools of the Adventure pools (see 3. and 5. on the map) will be closed until May 2022. The outdoor hot tub with hot thermal water (see 6) operates all year long. The outdoor pools, as well as the outdoor slide, will be closed until May 2022.
Other outdoor pools
The outdoor children's pool, numbered 2. on the map, is closed until May 2022. The tower pool (see marked 4. on the map) will also reopen in May 2022.
Campings
The Thermal Park Camping and Wooden houses and the Erdei Faház campsite are closed now. The campsites are then expected to reopen in May 2022.
Dotto sightseeing train
You can also travel about 4 km between the center of Orosháza and Gyopárosfürdő by sightseeing train Dotto, which runs on weekends from May 2022. Find the exact schedule here. If you arrive by car, you can park for free about 260 meters from the entrance to the spa.