From May 24, 2021, parking will be charged again in the paid zone of Gyopárosfürdő, but our free large car park can still be used free of charge.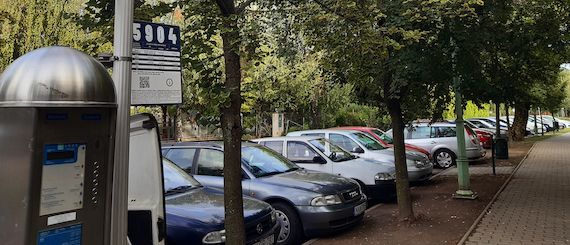 There are only a few parking spaces in the immediate vicinity of the main entrance to the bath. So if you prefer comfort, you have to pay a parking fee of 150 HUF per hour in 2021, up to a maximum of 600 HUF per day. The parking fee can also be paid by mobile phone. Mobile payment zone code: 5904
But those who have no problem walking 260 meters, can park their car for free in the large public car park behind the train tracks.
Parking map and further information: Parking in Orosháza-Gyopárosfürdő